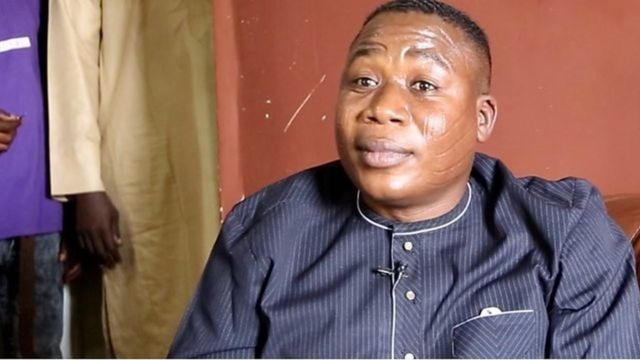 The Department of State Services has gathered audio and video recordings to be used against Yoruba Nation agitator, Sunday Igboho, just like it did in the case of Nnamdi Kanu.
President Muhammadu Buhari-led government wants the Yoruba activist extradited from Benin Republic.
However, the Nigerian Government and security agencies in the country have been silent on his arrest in Cotonou, Benin Republic.
Igboho if extradited to Nigeria may face charges related to treasonable felony for urging people to take up arms.
The activist in a video had boasted he could help to procure guns and that anybody caught with one should tell the authorities he made the provision.
Igboho had said "Those who don't have guns, contribute money and buy guns for them. You can record me. If they don't know where to buy gun, I will help them to buy it.
"No government can say people should not carry weapons now. If they (youths) are caught, they should tell them that I, Igboho, provided the guns. The guns are to protect ourselves, we will fortify them with charms", he added.
He could be charged under Section 37(1) (a) of the Criminal Code Act, Laws of the Federation of Nigeria 1990, states to wit: "Any person who levies war against the state, in order to intimidate the president or the governor of a state is guilty of treason and is liable to the punishment of death."
This article was originally published on Nigeria News