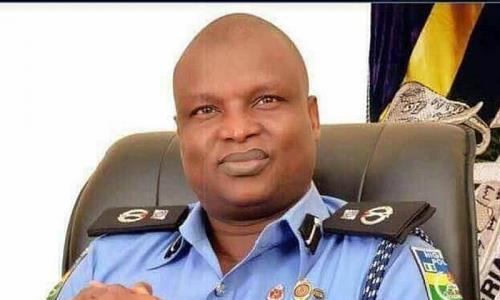 A former new media aide to ex-President Goodluck Jonathan, Reno Omokri has asked President Muhammadu Buhari to order the arrest of Deputy Commissioner of Police, Abba Kyari.
Naija News recalls arrested fraudster Ramon Abba, popularly known as Ray Hushpuppi had claimed that he bribed Nigeria's celebrated police chief Abba Kyari, US court documents reveal.
The infamous fraudster had also pleaded guilty to conspiracy to engage in money laundering, facing up to 20 years in jail according to the documents.
Officials said in court filings that Hushpuppi disclosed during interrogation that he paid bribes to Abba Kyari, a deputy police commissioner, to have one of his rivals arrested and jailed in Nigeria following a dispute over a $1.1 million dupe of a Qatari businessperson.
Following the allegation, Court documents disclosed that Otis Wright of the United States District Court for the Central District of California ordered the Federal Bureau of Investigation (FBI) to arrest Kyari and produce him in the United States for his role in a multi-million dollar fraud.
Reacting in a post on Twitter, Omokri said Abba Kyari should be arrested with the same speed DSS went after Yoruba nation agitator, Sunday  Igboho.
In a series of tweets, the former presidential aide noted that Kyari would have been suspended, if he was an Igbo man.
He said, "Let us see if Buhari arrests Abba Kyari with the same speed and brutality with which he attempted to arrest Sunday Igboho.
"This will help us know whether some are more equal than others in Nigeria. Because if Abba Kyari was Igbo, by now he would have been suspended
"Now that the lid has been blown off Abba Kyari, what will Buhari's Government do with its so-called super cop, whose recent pastime is attending celebrity burials.
"This alleged FBI indictment must not be swept under the table because he shares an ethnicity with Buhari".
This article was originally published on Nigeria News